As 2011 begins to wind down and I have had time to reflect a little on the past nearly 365 days, I am astonished by all that has happened. The beginning of 2011 started off with me planning on making one Presidential trip (to LBJs Ranch and Grave) and the Governor's Blog wasn't even on the radar and now here I sit having visited 6 Presidents and 19 Governors (I hope to visit one more to make it an even number before the end of the year). My journey has taken me to five different states and over a dozen small towns in Tennessee that until now I never had a reason to visit.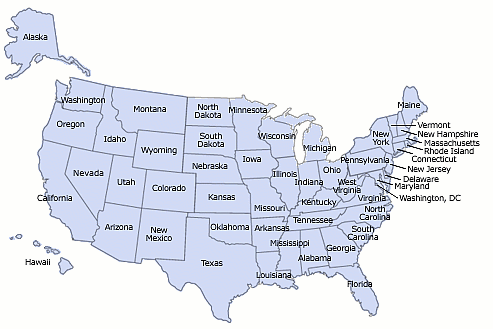 From the eastern most visit to Teddy Roosevelt's Sagamore Hill in Oyster Bay, NY to western most visit to Ronald Reagan's Presidential Library in Simi Valley, CA is an expanse of 2862 miles…in between these two locations I visited Andrew Johnson in Greenville, TN, Harry Truman in Independence, MO, and Eisenhower in Abilene Kansas, Lyndon Johnson in Stonewall, TX and Richard Nixon in Yorba Linda, CA.
The view from the Reagan Library
I saw an alien head in Lebanon, TN, while visiting William Campbell, and the birthplace of Nathan Bedford Forrest, on my way to visit Prentice Cooper in Shelbyville. After many attempts to contact the land owner, I snuck into the cemetery of Newton Cannon to snap a few shots of his grave in Eagleville and saw the first private grave monitored by an alarm system I have ever seen while visiting Austin Peay and Willie Blount in Clarksville, TN.
Newton Cannon Cemetery
These experiences have been shared with some the most important people in my life. Amber and Major were with me in Knoxville as we trudged up and down the hilly downtown looking for the Old County Court House, which is the final resting place of John Sevier. While on a family vacation to my aunt and uncle's place, my dad and my nephew, Will, took time out to travel with me through the hills of East Tennessee, seeing views that were truly breathtaking, own our way to Greeneville to visit former Governor and President, Andrew Johnson. Effrin and I took our first plane trips together to both Kansas City and Los Angeles and visited a total of four former Presidents. William and I traveled to five different cities and knocked out an astonishing six governors in one day. All of these experiences meant so much to me and brought me even closer to the people in this world that I love and respect most.
Major's ready to roll...


You see, that is what each of these trips truly is, an experience, to be shared and remembered and each name I check off of the list brings with it experiences and memories that will last a lifetime. It is the laughs and the struggles, the time spent driving and wandering the cemeteries looking for graves, the places we eat and the weird little side trips we take, that makes each visit special and unique and what I crave more than anything. So, thank you all, thank you for reading, thank you for participating and if you're ever feeling the need to visit a graveyard be sure and let me know and I will be there with camera in hand ready to make new memories with you.
Death:
31 July 1875
Age at Death:
66 years, 7 months, 2 days old
Interment:
Andrew Johnson National Cemetery

Term in Office:
October 17, 1853 – November 3, 1857 & March 12, 1862 – March 4, 1865
Political Party:
Democratic & Unionist/Military Governor
Andrew Johnson was born on December 29, 1808, in Raleigh, NC, to Jacob and Mary Johnson. Following the death of his father, he would move with his mother and stepfather to Greeneville, TN, in 1826. Entering into an apprenticeship, as a tailor, he would open eventually open his ownsuccessful shop. The year after moving to Greeneville, he would meet and marry his wife, Eliza McCardle, with whom he would have five children. He would first be elected to the State Legislature and then the State Senate and finally as a congressman in the U.S. House of Representatives. He would serve in the House of Representatives for ten years before being elected as the Governor of Tennessee, a post which he would hold for two consecutive terms. Following his terms as Governor he would next be elected to the U.S. Senate and would serve there until Tennessee seceded from the Union on June 8, 1861. A strong proponent of the Constitution of the United States, Johnson viewed secession as unconstitutional and would be the only Senator from a seceding state to continue serving during the Civil War. In 1862, Lincoln would call upon Johnson to serve as the Military Governor of the State of Tennessee for the duration of the War. In the election of 1864, Lincoln would again call upon Johnson to be his running mate. A little over a month after his inauguration as Vice President, Johnson would be thrust into the role of President following the assassination of Lincoln. As President, Johnson would offer amnesty for the rebelling southern states and much of the confederate government. He would also become one of only two Presidents to be impeached and was only one vote shy of being convicted. Following his term as President, Johnson would run for and eventually be reelected to the U.S. Senate, the only former President to do so. He would die on July 31, 1875, in Elzabethton, TN. According to his wishes he was buried in Greeneville, TN, his body being wrapped in an American flag and his head laid upon a copy of the Constitution.